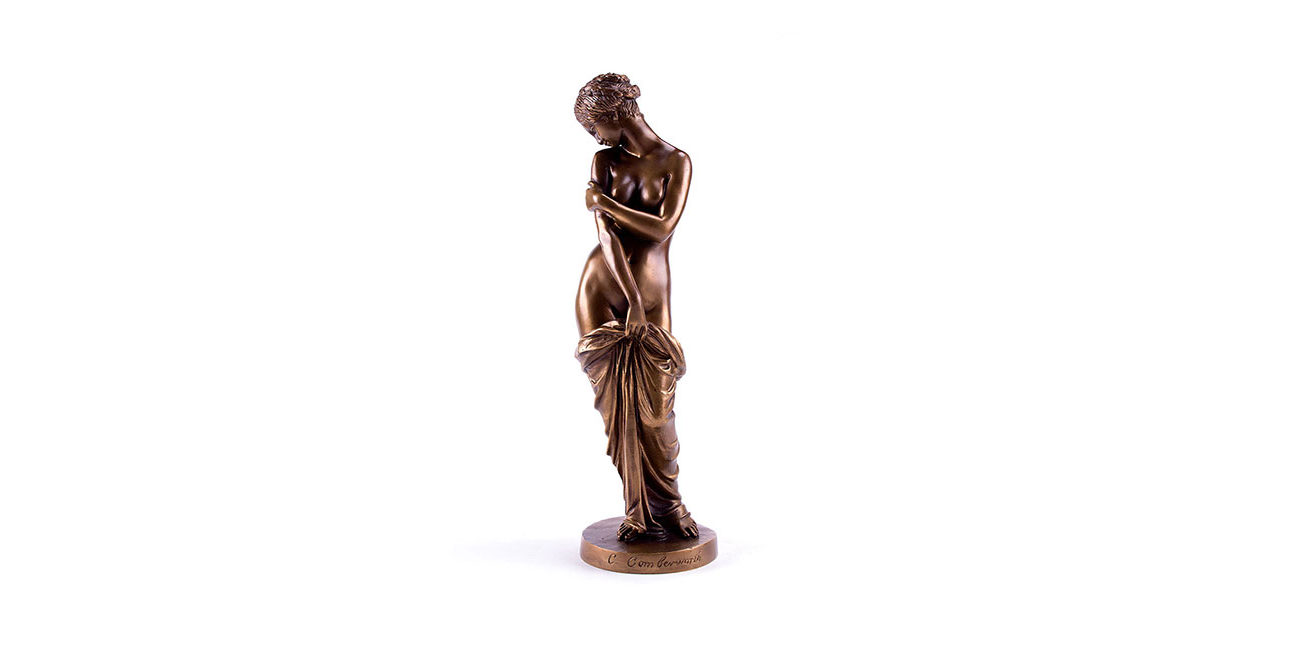 Bronze sculpture
  Bronze is a metal alloy of copper with tin known since IV. century BC.
At first, bronze was used to make household goods, tools and bells. Sculptors loved this material for its castability, being durable and the accuracy of reproducing plasticity of the composition.Bronze sculptures decorated homes of art connoiseurs and could be afforded only by the elite society.We offer replicas of the famous bronze sculptures which in their quality of performance are immensely close to the originals.And will create an atmosphere of sophisticated luxury at your home.
         Living individuality
  The bronze statuette is a statue up to 50 centimeters in the largest dimension, in length or height. What is more, bears the proud name of the "statue". And not every lover of noble bronze will consider that the large format will decorate its interior. But more miniature souvenir figurines are easily placed on mantels, in cabinets. But even without such utilitarian value of bronze statues – the very aesthetics and splendor of luxury.Not many companies are engaged in making figurines.And literally units make discerning customers a step forward – they offer objects worthy  aesthetes.But the statuettes from antique bronze shrouded in a veil of centuries.Touched by the hand of a real master, have one important plus.It is a living, sparkling individuality – a tiny moment of someone's, albeit imaginary, life.
         Bronze sculpture – a noble gift
  For statuettes, bought as a gift – a special relationship. After all, this is not the momentary whim of the giver. But on the contrary – a sign of enduring affection and pure, strong feelings.Figurines as a gift, cast in bronze – a great chance to give a loved one, friend, boss, their importance. And inviolability of the position that they occupy in your life. The luxury of bronze will emphasize your impeccable taste.And most importantly – all souvenir bronze figurines have a hidden subtext. A small amount of irony, or, conversely, a serious meaning. That is why bronze is a gift valued above others.