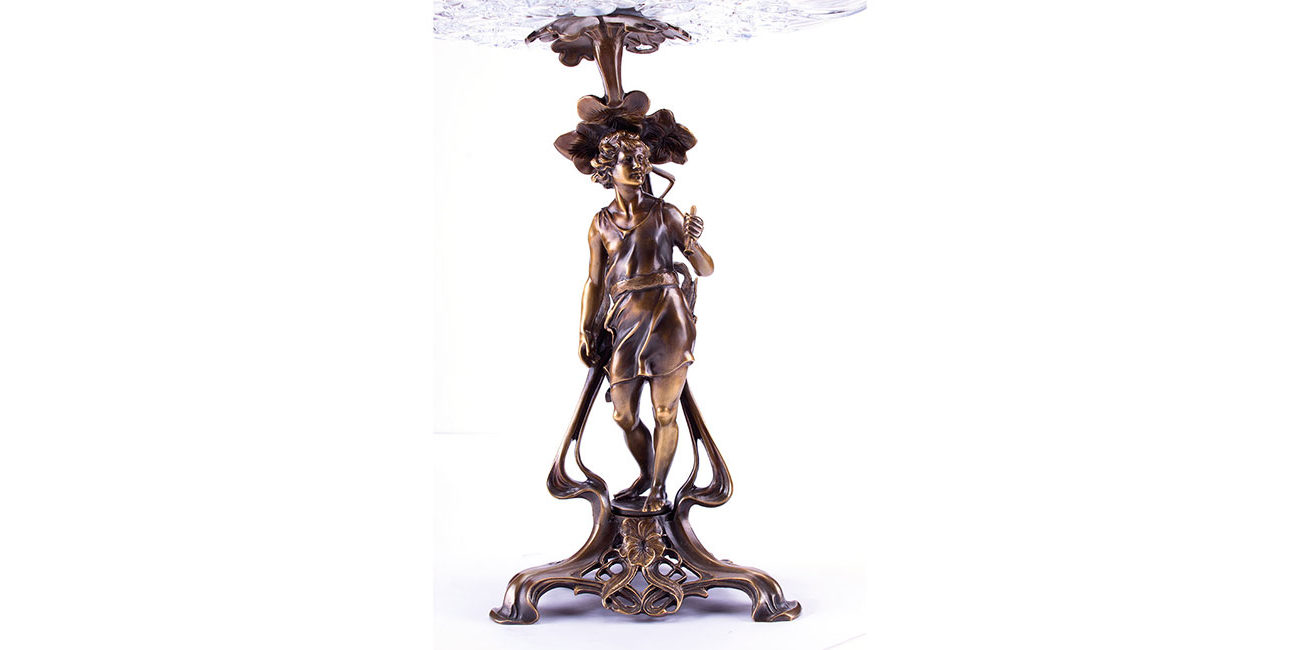 Bronze Vases – Art Nouveau Style
Bronze Vases are replicas of vases of the late XIX century in Art Nouveau style
Art nouveau, art nouveau, tiffany, secession, liberty, "spruce style" – all these names are one and only phenomenon: modern. At the turn of the XIX and XX centuries. A sudden change occurred in the minds of the creators: everything natural. Soft-iridescent, sophisticated as nature itself became the ideal of beauty. Prior to this, eclecticism reigned supreme in art: imitation of antiquity, classicism, romanticism, Egypt and China. The birth of Art Nouveau has become a creative explosion: bronze art figurines, for example, are still considered to be a stylish interior decoration. While Tiffany's modern glass desk lamps are the timeless classics of aristocratic living rooms.
Modern in the interior
Modern in the interior is, first of all, an interlacing of fantastic images from which magnificent forms of virgins look, their languid eyes shine. And the lines smoothly turn into animals, birds, incredible castles and fancy clouds. Art nouveau in bronze is more strict than art nouveau paintings: the material dictates its rights. The art nouveau figurines have naturalness and plasticity, which before, the casting simply did not know. Interior "modern" sculpture, especially bronze modern, quite easy to learn. Rodin's The Thinker is a classic example of a sculpture from that period. The phantasmagoria of forms eventually turned into a natural. Smooth flow of life, and was fully embodied in modern in bronze, the peak of which is a bronze statuette of modern, the quintessence of elegance.
Modern – new life of art
Interior sculpture Art Nouveau completely changed the perception of a person of the XX century. Surrounded from childhood by pretentious pseudo-Egyptian figurines. Greek vases made in Germany and lacquered Chinese caskets from London. He rested with a glance at the natural forms of the statues, at perhaps incredibly sophisticated poses. Tweaked from nature, shades, facial expressions. Modern in the interior has become a fresh breath. A new reference point for what is still considered to be luxurious, aesthetically delightful and truly rich. Having bought any bronze product of modern, you will find that. Looking at it, you have a rest in your soul: this is the magic of the "spruce style", its exquisite simplicity. Modern bronze as a gift is a stylish gesture: after all. This jewel will not become obsolete and will not lose its charms. After all, the nature reflected in the work is always beautiful.