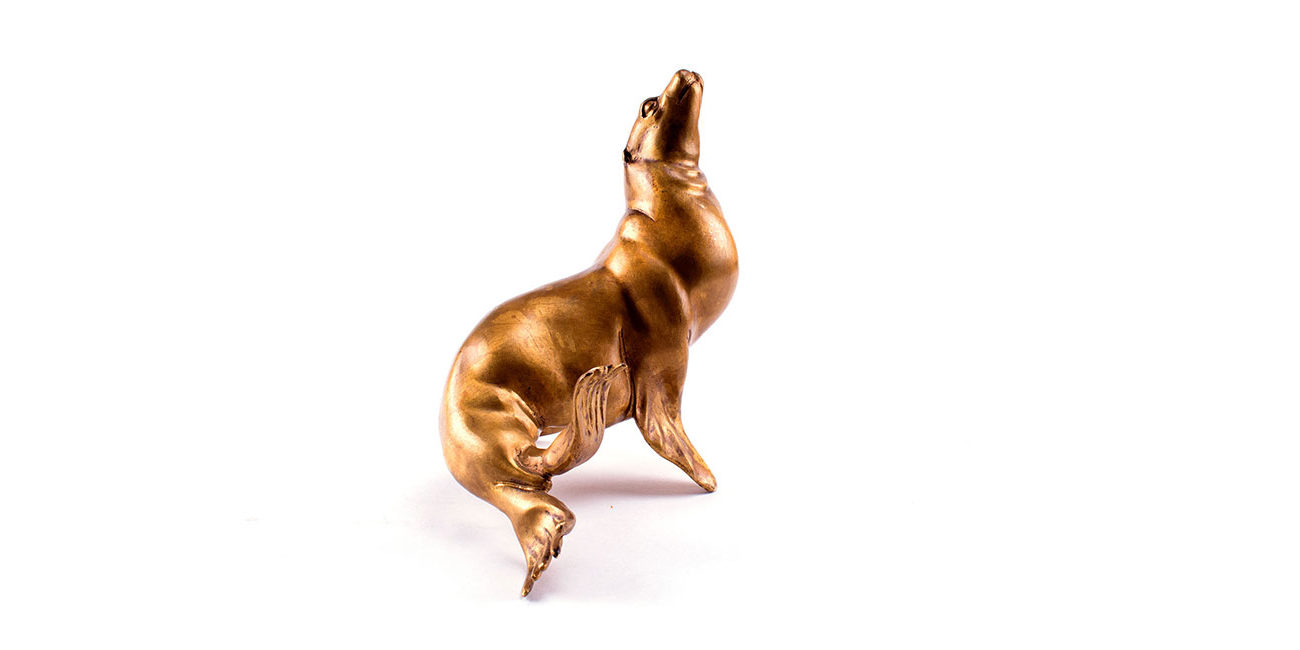 Animal Collections in bronze
Statues, magnificently made of bronze, have always been a sign of taste and security of its owner.
Durable material products, as well as the artistic value of products turn them into a family value, a relic.
Which not only perfectly decorates the interior, but also accumulates positive energy for its owner.
Many people buy this or that statue for themselves or as a gift.
However, you need to know that a sculptures and statues is not only an interior decoration, but also a symbolism bearing a certain meaning and  energy. The symbolism of statuettes and their energy potential has been around for centuries, including the study of the oriental science of Feng Shui.
In our online store you can purchase various sculptures and statues of bronze. Different in the performance of artistic bronze casting, size and content. We have a wide selection of bronze figures of dogs, bronze cats, bronze birds, bronze deer, bears, fish and many other animals.
The animal genre in sculpture is the image of animals. Antimalistics, animals, birds and fish occupy a large place in art.
Our sculptors are animal painters. They know the anatomy of animals and can make statues (a lion , a panther, a bear, a wildcat or an elephant).
Our specialists present you our Animal Collections in bronze unique products made by 100% by the masters!
They are familiar with the habits of each beast. In the manufacture of sculptures take into account his way to lie down, turn and tilt his head, pulling paws.
Casting is subjected to multiple manual processing (chasing, engraving, patination, mount), so all our products are of excellent quality.